In only 8 short days my little babies will be one! Can you believe it? It only feels like yesterday that I was in Melbourne crying my eyes out at the thought of delivering my twins at just 29 weeks. Thinking about what could happen, will they be ok? And now a year on we are celebrating that as a wonderful day, the day Zachary James and Anna Caitlin made a quiet entry into this world via c-section after Zachary's waters broke.
Little Zachary making an appearance first at 7:25pm. Weighing in at 1518gms, 41cm long and a 29.5cm head circumference. Anna was quite comfortable and had to be convinced that she needed to come out. So after 3 minutes of pushing and pulling out she came (bum first) at 7:28pm. My little Anna weighed in at 1395gms, was 40cm long, with a head circumference of 28cm. Such tiny little things, but great weights for 29 weeks!
Zachary James: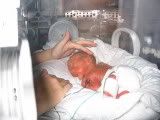 Anna Caitlin
These photos were taken in the few days after their birth. I still have the little hats they are wearing and the boards from thier arms (that are actually finger boards!). I still have A LOT of stuff from these days down to the nappies they are wearing (well not the actual nappies, clean ones LOL ) The nappies are actually preemie sized ones and are still to big!
Now we will take a look back at their first few months in NICU....
Zachary..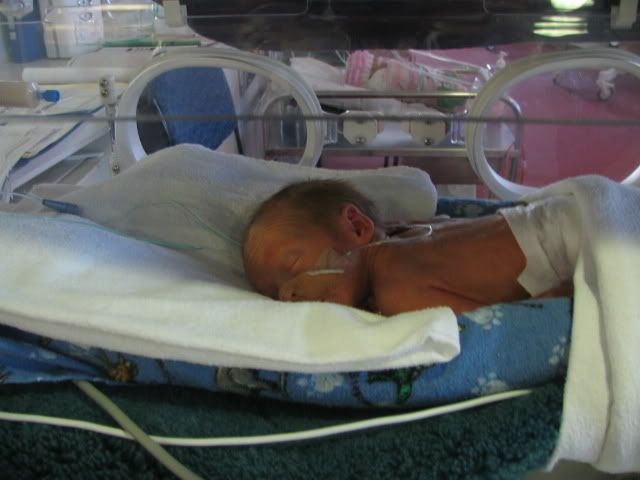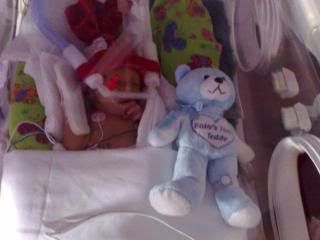 Zachary's home in the NICU in Mercy hospital Melbourne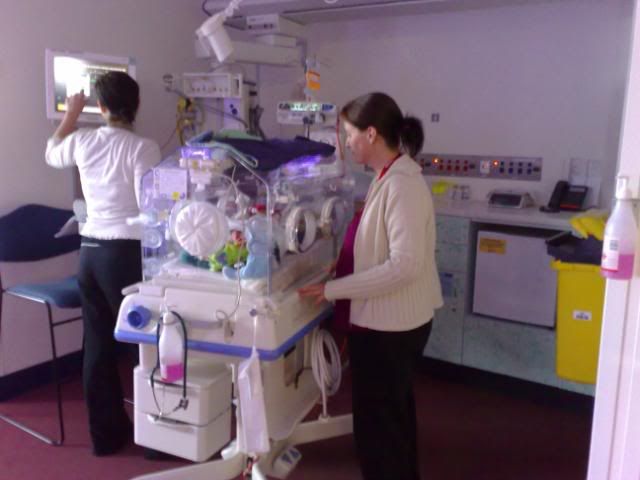 Anna..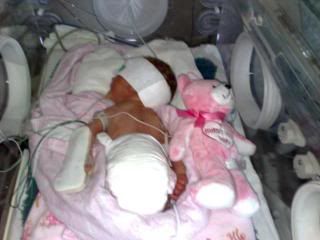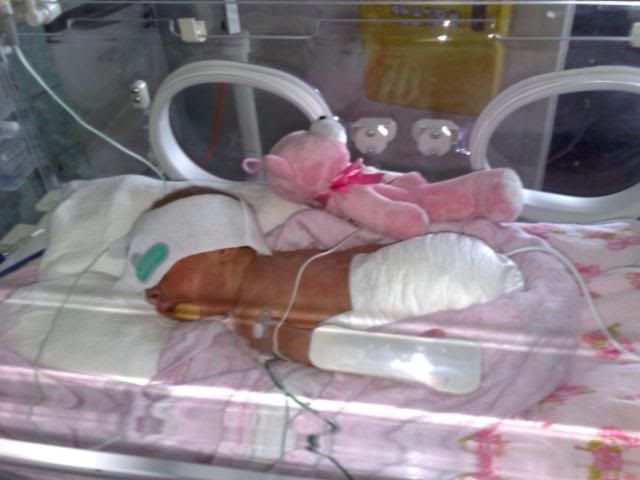 Anna's home in the NICU in Mercy hospital Melbourne..
Zach and Anna reunited at last. Very first cuddle together at 15 days old..
Mummy's very first cuddle with both Zach and Anna...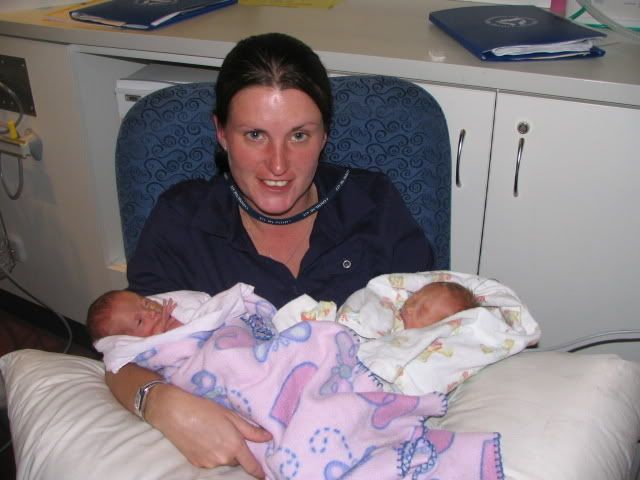 That was the last photo taken before they were transferred to Sale hospital SCN...Must do school pickup now so I'll continue this post shortly :)