Well the party on Saturday went well. BBQ was lovely and Zach and Anna got a few nice pressies. Ashlee got mostly money, but she was happy with that. Mum was here and I really wouldn't have been organised with out her, I have been pretty busy lately and there were a few things that I hadn't gotten around to doing so mum picked up the slack **THANKS MUM!** . Anna wore her new party dress with gorgeous little stockings that Uncle Dan & Aunty Mel gave her. She looked sooooo cute! **THANKS DAN & MEL!** A real little girl. Zach wore his new blue top and black pants also from Dan & Mel. My little baby boy is looking so much more like a big boy everyday. Still have to pinch myself when I think that they are one!
We had a lovely suprise when Brett's 3 aunties turned up to help us celebrate. They are so lovely. They brought some lovely clothes for the twins and gave Ashlee money to buy something herself. They find it a little hard to buy for young ladies now. Overall we all had a lovely time.
The cakes were not what I had planned. Left that to the last minute and ran out of time to make them, really disappointed by that but I'll get over it I guess. We added up just buying a cream filled sponge cake for the twins with white icing and yellow sprinkles and a chocolate mud cake for Ashlee. They were both YUMMY!
Ok, its photo time now...
Firstly, Anna in her oh so pretty party dress
And Zachary in his party clothes
Zachary enjoying a piece of cake ... wasn't to taken with it really
Anna loving her cake!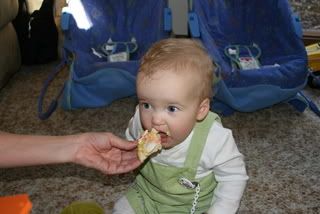 Can't forget the cat 'Oreo' having a try of the sponge that one of the kids left on the ground
Zachary just being Zachary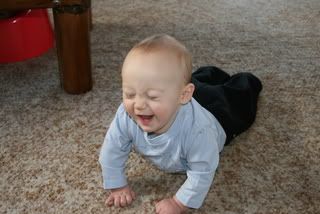 And Anna and Zach - its been a long day....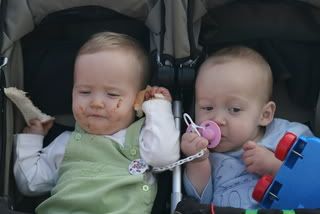 Some of the people that came to help celebrate
And lastly *The Cakes*
Zach & Anna's
Ashlee's
Oh and must add this one, its of Ashlee and her friend from school (although I've erased her face as I don't have her permission to post it)
Thats it for tonight. Its getting late and I still have a few things to do before bed.
Take care all xx