Good Morning
All!
Today is Day 4 of '
Operation Organise
'! We have
another big day
ahead of us - or should I say
I
have another big day ahead of
me
!
On Today's List we have:
* Clean off the top of the Pantry and re-organising it
(

Which currently looks like this

)
* Clearing off, culling and reorganising the Fridge top
(

Which unfortunately currently looks like this

)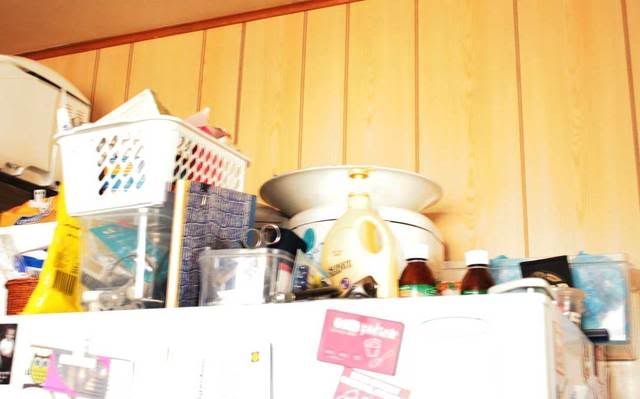 * Clearing off and reorganising the top of the office cupboards
(They currently look like this!)
* Filing the paperwork from drawers and making room for the kids craft things
(

These are the drawers I was talking about

)
Lastly
, here is
a GREAT idea
that I can't believe I haven't blogged about yet!!
My
wonderful Mum
made this for me - it was a little while ago now.....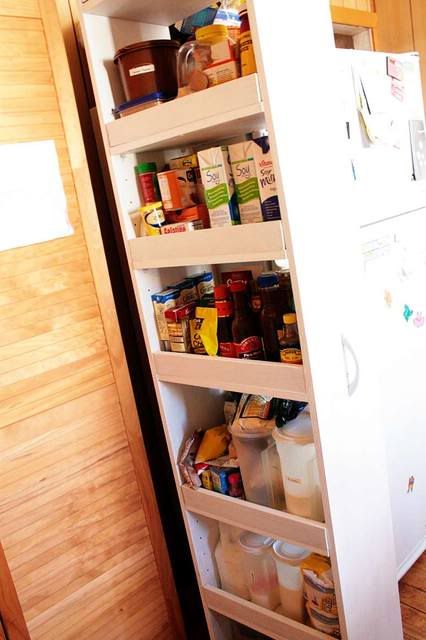 A roll away pantry
! The double door pantry we had was just not big enough so in
her usual wonderful and handy style
she constructed it for me. It holds all my baking things and all my extra stuff that over flow from the other pantry.
I love it
!
It
rolls away nicely
between the pantry and fridge and looks great too!
Thanks Mum
!!
Another
great storage idea
that I picked up from
Aldi
on clearance while in Canberra for $2 for a pack of 4 (I got a few packets) are these
plastic drawer organisers
.
As you can see
I'm not using this one as a drawer organiser
but to store all our stationary things (i.e. the staplers, calculators, my
Dymo Labeller
) on the computer desk. Keeps them all in one place!
I also got a 4 pack of larger ones - $3 and this I am currently using this one
to store some smaller books and notepads
on the book shelf that always seem to fall over.
So '
Operation Organise
' running along nicely,
I would love others to join in
! Big or small it doesn't matter.
Check back later for
a
Christmas Present post
!