I was just reading
4 little men's
blog and she was asking about bellies - pregnant ones. So I thought I would add a little pic on here for her, HI!
This was taken at 28 weeks with the twins, just before I was admitted to hospital in labour and about a week before I had them....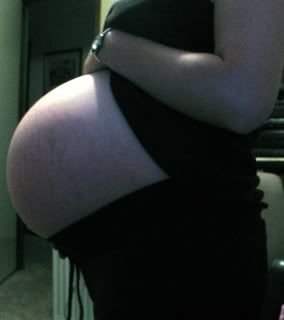 And here is one when I was 15 weeks pregnant (and loving it!).....
I can only imagine how big I was going to get if I went the further 11 weeks that my OB was planning to let me go!