I received some photos via email from the
office lady
(for want of a better word) at
Brett's
work. I nearly had a
heart attack
! Come on I'm only
26
! I was straight onto the phone to call
Brett
and make sure he was OK......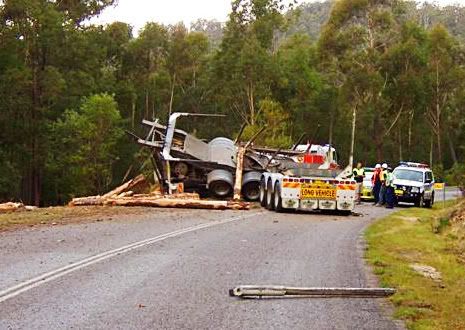 You see what I mean??
Brett
drives a log truck (for those that don't know) and one of my
biggest fears
is the above happening to him. Well gladly it wasn't
Brett's
truck but he will be home early due the road now being closed.
We are lucky
:)
Oh and the driver of this truck (one of
Brett's
work mates) was super lucky too!
He is unharmed
. But definitely needs new underwear!